Welcome to the Official Website for Samagra Shiksha, Government of Meghalaya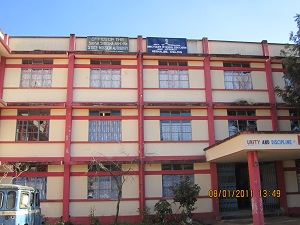 Samagra Shiksha Abhiyan, an integrated Scheme for School Education extending from Pre-school to class-XII has been approved by the Cabinet Committee on Economic Affairs (CCEA) in the month of April, 2018. The Scheme provides that it will be implemented as a centrally Sponsored Scheme by the Department through a single State Implementation Society (SIS) at the State Level. The scheme has been rolled out across all the state from the financial year 2018-19.
The Samagra Shiksha, An Integrated Scheme on School Education envisages the school as a continuum from pre-school , primary, upper primary, secondary to Senior Secondary levels. The vision of the Scheme is to ensure inclusive and equitable quality education from pre-school to senior secondary stage in accordance with the Sustainable Development Goal (SDG) for Education.
Major Components of Samagra shiksha
Order for all Schools' Heads and all level funtionaries on Submission, Implementation & Monitoring of Student Database Mangagement System and UDISE+
Online Reporting Services:
Currently there are no services available.
State Initiatives & Best Practices